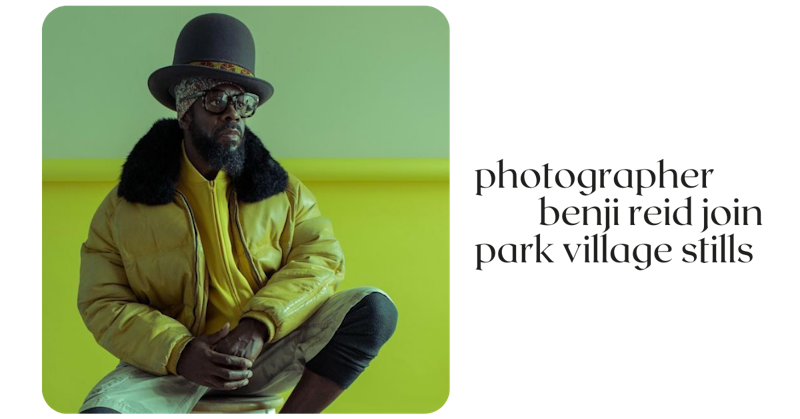 We are delighted to welcome BENJI REID to STILLS at Park Village.
Benji Reid is an award-winning photographer. He considers himself an Afro Surrealist, Futurist Choreo-Photolist: where theatricality, choreography and photography meet in a single or series of images. The themes in his work explore Mental Health, fatherhood and self-actualization through stills photography, with a focus on humanity and the fragility of the black experience. He is the winner of the Wellcome Trust Mental Health category 2020.
We asked Benji why he wanted to join the Park Village stills roster: 
'I am forever curious about the endless possibilities when working with fascinating people'
Head of Stills Katy MacGregor:
'Benji is a undeniable talent offering a completely unique and distinct viewpoint. He has an exciting body of work and reach and I love how he distills the world into his highly original and energy infused imagery'.