From Candid to Branded: The Directing Duo Cutting Through Ad-Fatigue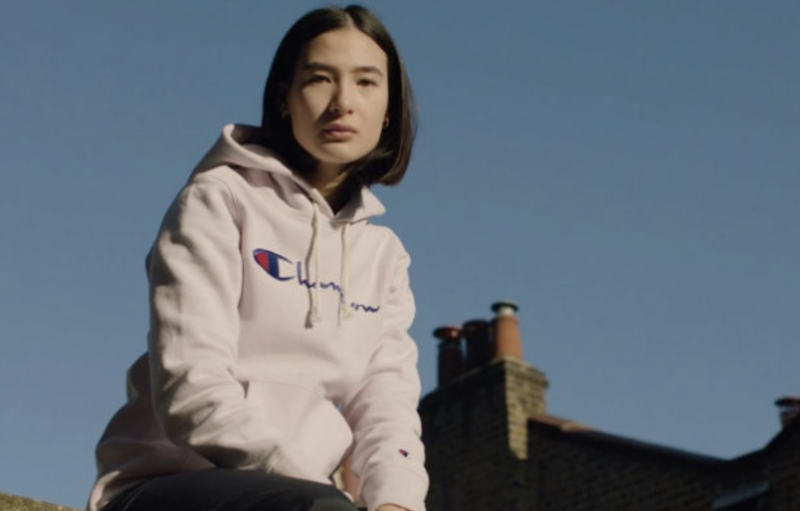 From Candid to Branded: The Directing Duo Cutting Through Ad-Fatigue
As people become more ad-savvy and the visual marketplace becomes more crowded, the challenge for marketers to connect with target audiences becomes increasingly more difficult. Brands and advertisers are seeking new solutions to reach people in more natural and engaging ways. As a result, the demand for branded content has never been greater.
Getting a jump on the trend, directing duo CEEN (Sam Green and Max Cutting) have been crafting genuine, documentary-led storytelling for over ten years. Represented by London-based production company Park Village, they reveal how capturing candid stories across the world led to them creating content for world-class brands including Champion, Reebok, Uniqlo and McLaren.
Q> How did CEEN come about?
Sam> I started out as a portrait photographer (you can spot a few of my works in the National Portrait Gallery's permanent collection) and was working as a commercial photographer with brands such as Puma, Major League Baseball, and H&M. My work with the extreme sports brand, UVU, took me to the North Pole to photograph ultra-marathon runners, and I've also photographed people in Colombia who are under threat of resistance through a collaboration with the NGO Justice for Colombia. I started working with Max when there was an increase in demand for video to run alongside photography work. We already knew each other through a family friend but our paths kept crossing as our disciplines grew closer. 
Max> My background is in short-form documentary and my work has introduced me to some really interesting topics – following the lives of night-time journalists in Cambodia, uncovering the Liberian palm oil industry for The Guardian, and highlighting the unsung NHS hospital porters (which won a Royal Television Society award and is part of the BFI National Archive). I was at film school when I started working with Sam - eventually taking on a bigger role as every job begun to need video. Though we officially became a duo as CEEN two years ago, we've been collaborating for over a decade. 
Q> Your work has taken you all over the world to shoot incredible locations and stories. Do you find yourselves drawn to these types of projects?    
Sam> We like to get out of the studio to bring genuine scenarios to the screen. We're often brought on board at concept stage to help develop an idea. When shooting, we'll set the parameters then let the natural course of events in that environment unfold – we often capture the most authentic moments when we're not too rigidly restricted by a storyboard. This way of working requires an adaptable approach and on-the-spot problem solving but also means the story is relatable and realistic with the brand weaving naturally into the story – rather than taking viewers out of the narrative.   
Max> We enjoy shooting on-location anywhere in the world with small crews in a documentary style. For example, we filmed on-location at a Rwandan refugee camp for the International Olympic Committee, as part of a campaign to light up refugee camps around the world. We set up on-site in a hut for a week with a lean crew of just two units to create a seven-minute documentary in a very tight timeframe. We also shot in six cities – Sao Paulo, Bangalore, Kilifi, NY, Melbourne, and Manchester - for a Manchester City F.C. project, which was incredible – our work definitely gives us access to parts of the world we'd never otherwise get to.
Q> Do you find that brands and agencies are now approaching you for more types of different usable content than ever before?
Max> Definitely. With the proliferation of different platforms that brands now need to have a presence on, branded content presents an opportunity to create loads of different pieces of work from one main film. I think it's all about constantly seeing opportunities to make a project go further. For example, while we were shooting a film for the Ayrton Senna Institute about their work with education in Brazil, we met an old-school F1 helmet painter whose family was responsible for designing and crafting Senna's iconic stripe helmet. While this wasn't the main focus of the project we were on, we saw a really cool opportunity and worked with the agency, Northstar, to shoot the story and put an edit together for McLaren.
Sam> Adaptability is so key and it really helps when you're working with a great agency, as we did on the McLaren project. 
Q> Authenticity can be a tricky quality to nail from a commercial perspective. What do you think is the key to creating films that don't feel disingenuous? 
Sam> As a director, I think that engaging with the people you're filming is most important. If you smother them with too many cameras or a production team, it ruins the natural bond – and that awkwardness shows in the final film. Before we even bring the camera out, we'll spend some time together with the talent so they feel relaxed. That stems from my fascination with portraiture. Anyone can get a nice picture with good lighting but the classic old school photographers that I love like Richard Avedon and David Bailey all spent an hour together with their subjects and only took the iconic shots in the last three minutes. That principle doesn't change when using a motion camera. 
Max> Champion's AW18 film is a good example of capturing unaffected portraits of each of the featured models whilst still showcasing the brand. We enjoyed the endurance nature of the job: we shot in four countries in four days, shooting three models in three different locations each. We'd then get on a train or plane to the next country and do it all again.
Q> You joined Park Village for representation last year – what has that been like? 
Max> They understood our style and were willing to nurture that, whilst having something to offer for our development. They're in tune to what we want to do creatively and it doesn't hurt that they're nice people either.
Sam> Their studio space also really resonated with us – it's understated and well established and doesn't need to be pushy to prove itself.