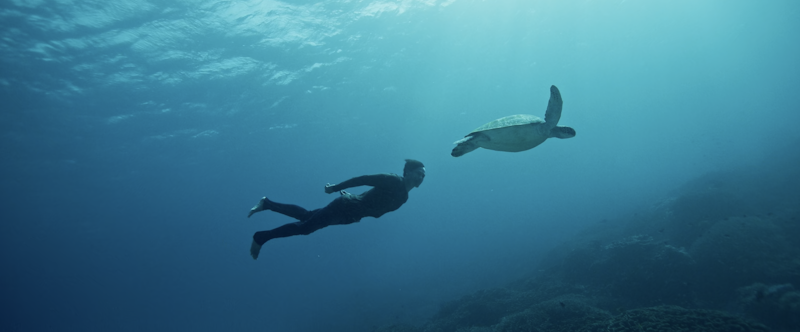 At Park Village we are committed to following and promoting good sustainability practices across all of our activities. Every business decision we take is informed by and balanced with a responsibility to our global environment and the wellbeing of those we work with.
We are a proud founding member of the Ad Net Zero steering committee and are delighted to have hosted Ad Net Zero's 2nd Global Summit in November 2022.
We are a registered Ad Green Levy collector and have implemented the use of Ad Green's Carbon Calculator to collaboratively measure the carbon footprint of each production and take active steps to reduce it.
Our productions adhere to industry guidelines, both in studio and on location, to ensure we take the practical steps needed to limit our emissions, across the four key areas of Transport, Spaces, Materials and Disposal.
Measures we have taken include:
ENERGY USAGE All energy used by the studios is generated from 100% renewable sources through our suppliers, Good Energy & Green Energy.
VENTILATION Specially commissioned Natural and Mechanical Ventilation systems in all studios ensure a comfortable working environment while minimising the studios carbon footprint.
CARBON OFFSET While accepting that offsetting is a last step rather than a first, we measure and offset the carbon footprint of our productions through our partners One Tree Planted and Carbon Aware Productions.
TRANSPORT Electric vehicles and cargo bicycles are used where possible for local deliveries. We encourage all team and crew to use greener forms of transport and include cycle racks in our outside spaces.
WASTE & RECYCLING We partner with Recorra, a zero-to-landfill waste collection company that helps us leave a greener footprint with our business waste used to generate green energy. We recycle paper, cardboard, glass, coffee cups, coffee grounds and compost food waste and compostable packaging as well as freecycling equipment we no longer need.
CATERING We source local and seasonal produce from carefully selected suppliers. More than 50% of our catering menus are vegan or vegetarian and we prioritise chicken and sustainable seafood over beef, pork, or lamb. We use use real crockery and cutlery and biodegradable or compostable disposable food packaging.
WATER We provide filtered water in our studios as standard and encourage the use of refillable bottles.
PRINTING We ask the team and crew not to print call sheets, creative documents, schedules, scripts or boards, etc. unless absolutely necessary. We use 100% recycled paper when printing.
CLEANING We use eco-friendly, plant-based, cruelty-free cleaning products in our studios.