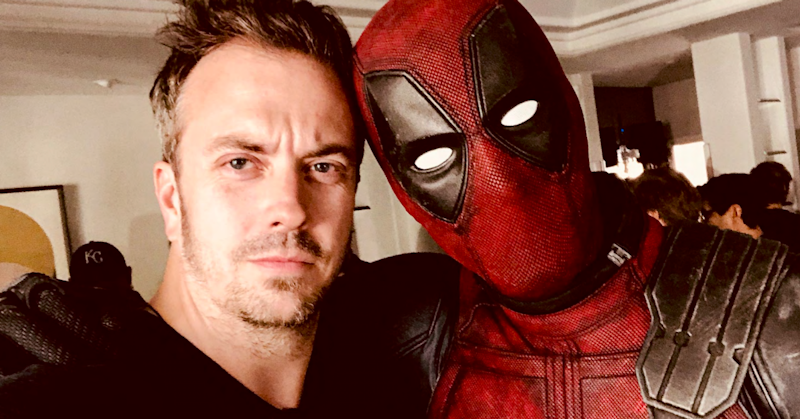 We're excited to welcome Cameron Harris to our Film roster for representation in UK & Europe.
New Zealand-born, Cameron has worked as a Creative Director at top advertising agencies across the globe before transitioning into a fantastic comedy director with a One Show, Cannes Lion and Clio awards to his name.
Through his exceptional storytelling, comic performances and brilliant characterisation of celebrity talent such as Ryan Reynolds, Margot Robbie, Kristen Bell Seth Myers, Spike Lee and most recently Jane Lynch, Cameron knows how to entertain and make his audiences laugh out loud. 
Cameron Harris says: "Having grown up in England and Hong Kong - I was constantly being fed a diet of English Comedy. I'm actually a bit of an English comedy nerd. Advertising in the UK has also been a great inspiration, from Tango Sebastian to Monkey and so on - I'm looking forward to the new opportunities in the UK and adding to that list. I'm really excited to be a part of the Park Village family!"
Adam Booth, PV Managing Partner & EP says: "Cameron has an uncanny comedic knack of being able to make an everyday situation seem farcical and the ability to make the absurd seem somehow normalised! He's a rare comedy talent, having enjoyed great success with big campaigns over the pond, but somehow is still entirely fresh to the UK market. We can't wait to start properly peddling his style of anglo/US silliness with brands over here, it feels like there's a great opportunity."
Leonie Ellis, PV Business Development & EP says: "Cameron is a first-class comedy director and top guy. I'm stoked he's joined the PV team. He's worked with some of the biggest celebrity talents out there, most recently Jane Lynch, and his exceptional performance comedy has graced US screens picking up awards and accolades including the One Show's Top 10 beer commercial of all time. I can not wait to connect his incredible talent here, he's the new comedy pony in the UK stable and I can't wait to see who jumps on board first to make some outstanding work!"