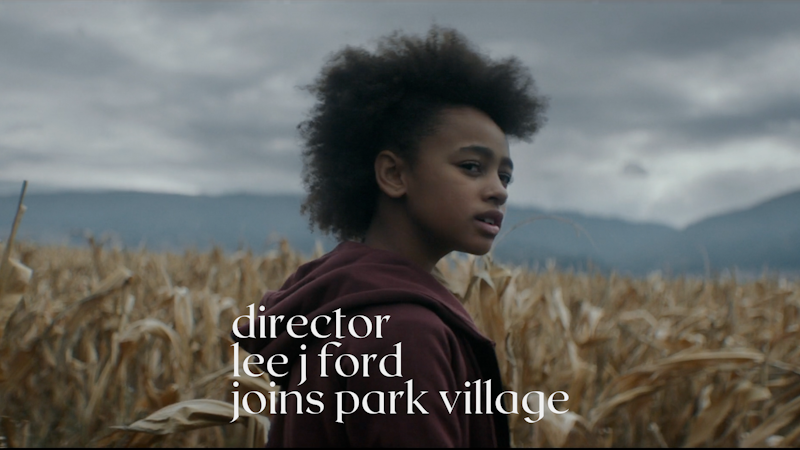 New Talent: Director Lee J Ford Joins Park Village Film
London based film director, Lee J Ford is known for his atmospheric and cinematic work for clients such as Audi, Samsung and Nintendo; his deft handling of emotive performances with high-end art direction and CGI has led to an impressive body of work for global brands. His newly released work for BMW highlights his ability to conjure epic narrative from script to screen and attracted Park Village to bring him to the roster.
With a decade of experience in advertising as both a Creative Director in some of the most celebrated advertising departments in the UK and Europe and now as a director, Lee understands the power of 'big ideas' and how to execute a complex script with creative clarity for an audience. 
Lee J Ford: "I love the rock and roll history of Park Village and am looking forward to harnessing some of the creative energy that's always present within its walls, whether that's a fashion shoot or a commercial in pre-production, there's always something to inspire going on. I'm particularly excited to be working with a company that is deeply involved with projects around climate change"
Adam Booth, PV Managing Partner & Executive Producer: "We're super excited to welcome Lee to the Park Village family, we've admired his work since knowing him as a creative, and his catalogue of films for top clients speaks for itself. We're looking forward to helping him bring the magic to life".
Leonie Ellis, PV New Business & Executive Producer: "Lee's blend of creative understanding, dedication to craft and brilliant direction creates incredibly striking cinematic films rich in and performance and technique I'm really looking forward to connecting Lee's talents with scripts that want to make a big impact'.
Watch Lee's brilliant work here.