All Hail The Fleabag Affect on Creativity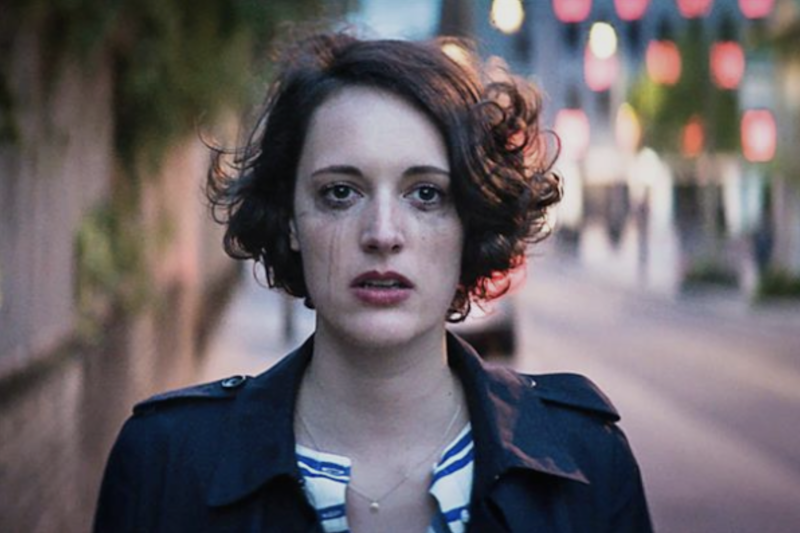 You know what it's like when you see something truly brilliant on TV; consciously or unconsciously, some of us can't help but channel it into the work we do. It's part of how some creatives work – they want to reflect cultural moments to audiences.
Most of the time, this is deeply annoying, displays chronic unoriginality and demonstrates advertising at is worst – borrowing from (well, stealing actually) and not helping to shape culture. 
My eyes deserve an Olympic medal in gymnastics for the number of rolls they've perfected when facing a Game of Thrones-inspired ad, Sex and the City-inspired ad or Friends ad (or insert whatever is the hottest Netflix production right now). Jesus – there's even a campaign on air right now inspired by Springwatch.
But, fuck me, if there's one show that should bleed into everything anyone is making right now, it's Fleabag. If you're one of the few remaining people to have not watched this, then for the love of Olivia Colman, get on it. If you've seen it, join me and the growing number of people who are watching it again. And again. 
This show is something else.  
If you're a creative, marvel at the tightest writing I've ever seen. Not a single word or sentence wasted. Not a saggy storyline anywhere. Not a chance to move the audience missing.  
If you're a planner, marvel at the insight and watch in awe as it punches to the heart every five minutes. The menopause scene alone deserves a national holiday in its honour; Dame Kristin Scott Thomas isn't dressed like a hag on the pull and she delivers a monologue that had every 40-something, patch-wearing one of us punching the air.
If you're a director – drink in the delicious wall-breaking side-eye.
If you're a vicar – get ready.
What I'm trying to say is, there's something truly special in the way that Phoebe Waller-Bridge observes and then can put to paper the rawness of love and the absurdity of real life.   
But it's not just our bonkers society in Phoebe Waller-Bridge's sights. It seems she's taking on one of the last bastions of toxic masculinity – James Bond.
If true, this latest development in her already sensational career could be the most fascinating. Phoebe Waller-Bridge, an ardent feminist (despite the size of her tits – watch the vag-clenching Quaker scene for full reference) is being enlisted to fix everything that is wrong with 007 – the world's most famous woman slapping, bad one liner delivering 1960s relic that for some reason is still revered as a British icon.
Turning to the writer who, via Fleabag and Killing Eve, has shown she isn't afraid of a bit of blood – menstrual or arterial – is fucking inspired.
Expect previous efforts to make Bond more millennial – see sleeping with someone, shock horror, over 40 and casting M as a woman (albeit Judy Dench) – as the tokenistic nonsense they are.
My only criticism would be that it's short sighted to stop at letting her write it, I'd cast her as Bond. I'd take her side-eye to Moore's raised eyebrow any day. Fuck Idris.
Which goes to show – and listen up adland – that when you need to crack a brief, sometimes it pays to bring in someone counterintuitive to fix the problem.
So take a long look at Fleabag and all she represents.
But don't copy her. Kneel before her and learn what you can from this pure, unfiltered, glowing and life-affirming talent, which comes along so rarely.
Be inspired, channel her and take inspiration – take anything. This is a kind of insight-driven storytelling that will make you laugh and cry, while also giving you side-eye, that I would give everything to have written.
Vicki Maguire, Chief Creative Officer at Grey London