1.4 interview with Elliot Simpson, talking about his South London roots, his eclectic body of work and his love for music.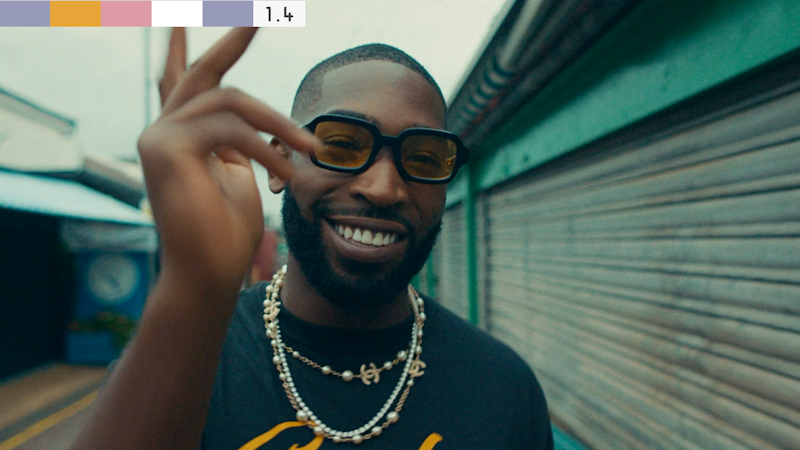 If there's a common theme that unites Elliot Simpson's eclectic body of work, it's a sense of joyful experimentation – each project is treated as an opportunity to try something new, be that a concept, a cinematic technique, or simply a cool new piece of kit. Add that to some distinctly tongue-in-cheek narratives – solving modern-day dating dilemmas by mail-ordering the perfect partner, say, or checking into rehab for a smartphone addiction – and you get the sense that the Park Village director is honing his filmmaking skills while still managing to have plenty of fun along the way. Off the back of a typically entertaining new music video for Tinie Tempah, he talks to 1.4 about his South London roots, alternative realities and the all-too-relatable regret of the morning after.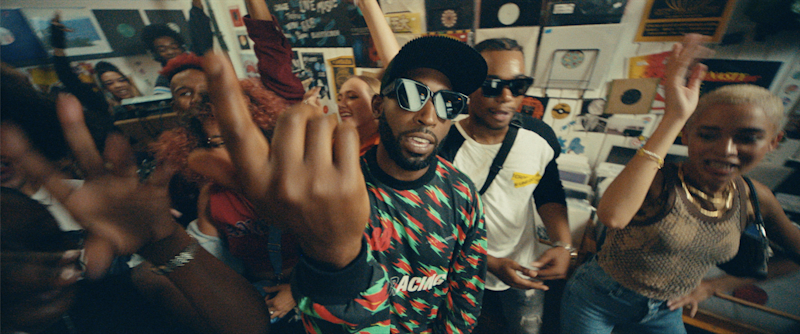 You're a native South Londoner, and still seem to have a close connection with the area, as you've chosen to shoot a lot of your work there. Tell us a bit about your background/upbringing and how it's shaped you as a filmmaker.
I'm definitely proud of my South London roots.  I feel fortunate to have grown up in a very multicultural environment. My closest friends have always been from a complete melting pot of different backgrounds, which has influenced me heavily as a person, but also given me an eclectic taste in music and culture, and 100% influenced and broadened my perspective as a filmmaker.
You've said previously that 'you've always been passionate about music but without any musical talent'… is that how you got into making music videos? What were your early experiences of filmmaking?
I've always been passionate about music, and the whole creative process that surrounds it.  Every weekend, when I was a kid, I'd ride up to my local record shop with my pocket money and buy a new album.  I used to love flicking through the album sleeves and checking out the details of the artwork and imagery as well as listening to the music.  I definitely miss the 'tangibleness' of buying music back in the day.
I think this passion for music was instrumental in leading me into filmmaking in an organic way.  When my close friends, South London group The Manor, started making music, this became my first real experience of making films as I started to shoot little music videos and skits for them on my  Canon 5D.  Looking back, I treasure these times as this was an opportunity to create films 100% organically, with no brief. It was just a way of expressing ourselves and having fun.  This is definitely where I started to hone my skills and started to find my style as a director.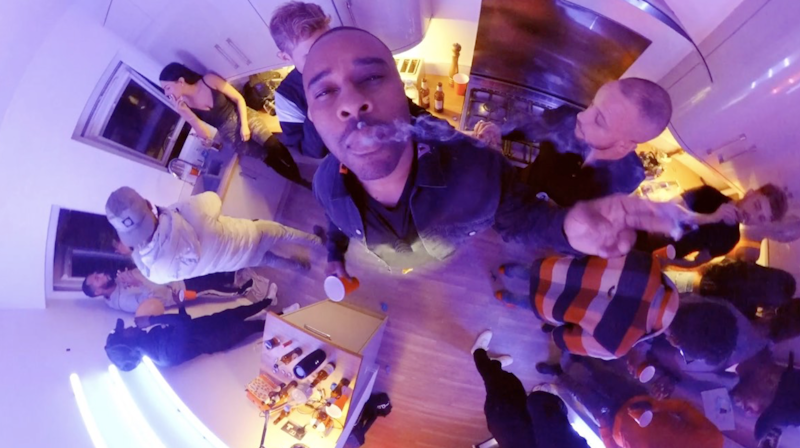 You've also got extensive experience in editing and post-production – that must have come in handy when you were starting out as a director?
Initially, I thought I wanted to be an editor.  At 21, when my interest in film was really starting to develop, I went to uni and studied for a degree in editing and post-production.  I definitely learnt technical skills whilst studying, but I genuinely think the most valuable part of that experience was having 3 years to experiment and figure out where my interest really lay.  It was at uni where I first picked up a DLSR camera and started filming my own content outside of the course, and realised that directing was my real passion.
Fast forward to now and I still edit 100% of my own work.  I still have a real passion for editing and enjoy the process of literally seeing the video come together; each aspect really informs the other.  You learn so much in the edit: what shots you feel like the film is missing, or what else you could have captured that could improve it, and that informs your process when directing the next shoot.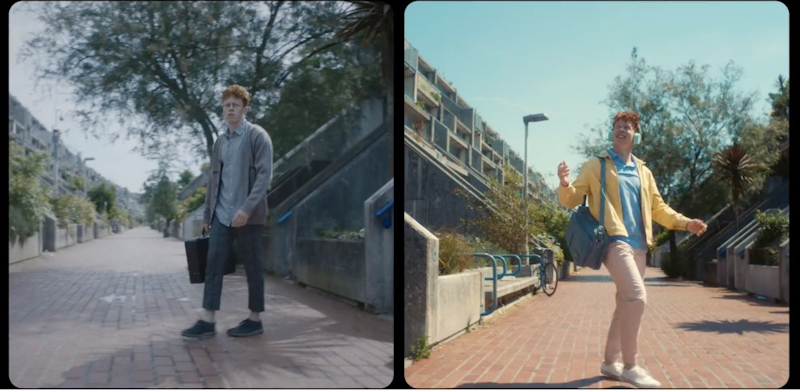 Your work feels quite experimental – we love the unusual camera perspective in 'Swazz', and the split screen narrative in 'Head and Heart', for example, but doesn't take itself too seriously; all your videos look like they were a lot of fun to shoot. Is that a fair summary of your ethos as a director? What's been your most technically challenging project so far?
I try to treat each project as an opportunity to try something new.  Whether that be a new concept, or cinematic technique, or experimenting with a new piece of equipment for the first time.  For the 'Swazz' video, I'd been looking at 360 cameras and was interested in experimenting with how you could rig them to a person to create unique angles/perspectives.  That's how the original concept was born and then it became a case of developing that idea into an interesting video.
For 'Head and Heart' I'd had this split screen concept in the back of my mind for a while, using twins to essentially play two versions of the same person, in two alternate realities with a bit of a reveal/twist at the end.  It was just a case of waiting for the right track.  When the label sent over the song, I knew this concept would be perfect for it. That video was all about our cinematography working effectively with the split screen format and creating a fun contrast with the art direction and styling of both worlds.  The video contains a message about mindset and attitude that is important to me, so I'm really pleased to see how positively it was received from the comments on YouTube.
I'd say my most challenging project so far, technically, was the 'BED' video (Joel Corry x Raye). It was an intense two-day shoot in numerous locations, with a large cast. We went into loads of detail with the art direction, and it relied on a lot of visual FX and complicated performances from the artists. All that, combined with a tough shoot schedule, meant it was pretty challenging, but I was definitely proud of the result.
I definitely try not to take myself or filmmaking too seriously, I just try to create fun videos that are entertaining and memorable, with an enjoyable environment on set.  Even though we all put in a shift, and it can be challenging work at times, it's always great to hear at the end of a shoot that the cast and crew have had a great time filming.  I feel fortunate to have had some amazing experiences creating videos, and to have met so many interesting and talented people over the years.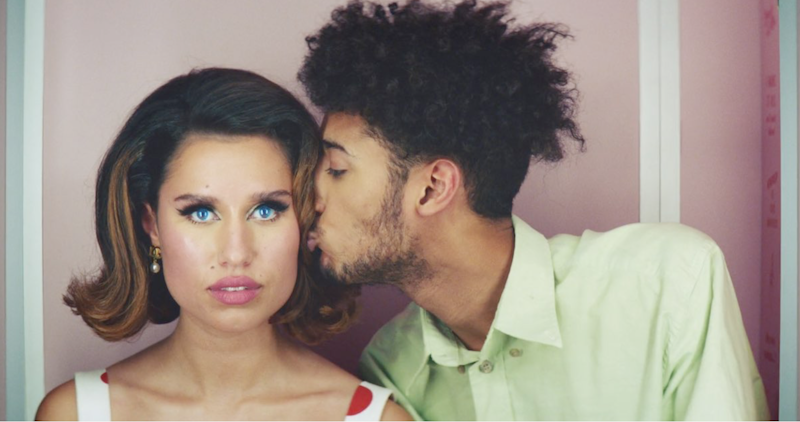 You also seem to enjoy putting your own spin on zeitgeist-y topics, like artificial intelligence ('BED'), or smartphone addiction ('Lonely') – where do you find creative inspiration, and what other themes are you keen to explore in future projects? 
I've always been a big fan of films or TV series with future-facing concepts and narratives – they've definitely influenced my music video concepts.  Recently, I've enjoyed making videos that are a bit of a social commentary on current tech themes, in a lighthearted way – for example, in the near future, will we see rehab retreats for people with smartphone addictions?
Or in an age where we can curate and browse through thousands of potential dating partners on an app, in the future will we just go one step further, forget the dating part, design our perfect partner with Artificial Intelligence and have them delivered to our door?
I love films that feel like they blend multiple genres in a slightly tongue in cheek way.  I definitely want to move further into narrative in the future.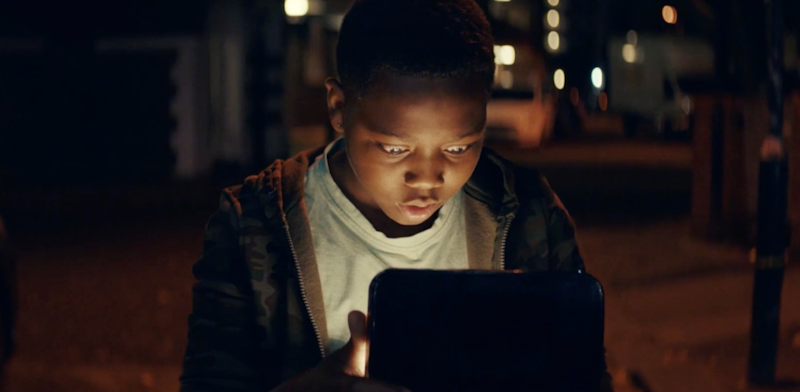 You've worked with a fair few artists and brands, but Joel Corry feels like your most frequent collaborator. How did you start working together, and what does the creative process look like within the partnership? Is it quite instinctive now you've done several videos together?  
I first met Joel in early 2020 when directing the video for his now platinum single 'Lonely.'  Since then we've formed a really great working relationship and I've directed his last four music videos.
Joel is a top bloke and always puts so much trust in me with conceptualising and directing his videos, and is always up for trying things that are a bit experimental.  I'll run concepts by him at the early stage but then he always backs me to go with what I want to do.  Plus, he puts in the work necessary to deliver from his side.  For 'BED' he nailed his performance as a synth robot, and that was all down to him putting in time with us in movement rehearsals leading up to the shoot.
There's a consistency with the concepts, art direction and casting in all of Joel's videos which  creates the feeling that you're in the same hyper-real world when watching all of them.  We joke that at the end of it all, we'll have a little Netflix series!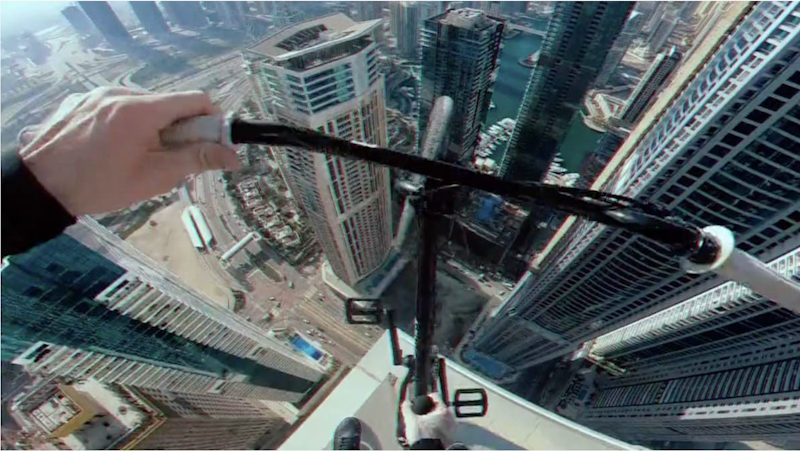 We love one of your recent promo for Digital Farm Animals 'Last Night' – it feels like a real reflection of the times, a joyful, hedonistic post-pandemic summer. What sparked the idea for the video, and can you tell us a bit about the shoot?
Ha, I wish most house parties were as wild as the one we threw for the DFA 'Last Night' video!
That concept was a fun play on the title of the track. We've all been there – waking up with a banging hangover and panic setting in as you remember what went down the night before. I drew inspiration from a bunch of my favourite party films to create a memorable and fun video about three young guys who get left with a free house for the night and end up causing chaos.
It was a super fun shoot – we had loads of toys: a 360 spinning camera rigs, Chevy Impala jumping cars, police interruptions and a brilliant cast – including Mary who was in her 80s and in the mix with all the youngsters, she was hilarious.  We even had a live goat running about the house (no animals were harmed in the making of this video).
You've also recently made a branded content spot for Puma, starring professional BMX rider Ryan Taylor. Is this something you're keen to do more of? Any plans to explore ads, longer-form content or features? 
The Puma spot with Ryan Taylor was great fun, he's a mad man! I'm definitely looking to venture into the commercial world more heavily now, in fact I've just directed another two spots with Park Village that are coming out soon.  One is for a new social media app called Hyprr and the other's for a digital bank QNTMPAY & McLaren, featuring F1 star Daniel Ricciardo.
I've really enjoyed developing a certain style in my music videos – technically experimental with tongue-in-cheek narratives – and I feel like it's really suited to the commercial world, so I'm looking forward to experimenting on a larger scale.
Beyond that, I'd love to move into directing narrative and eventually feature films and have got my eye on writing and directing a short film in the very near future.
Interview by Selena Schleh for 1.4 Awards