Park Village Director Freshteh is the first to win a Roys Award for new category 'Bravest of the Year'!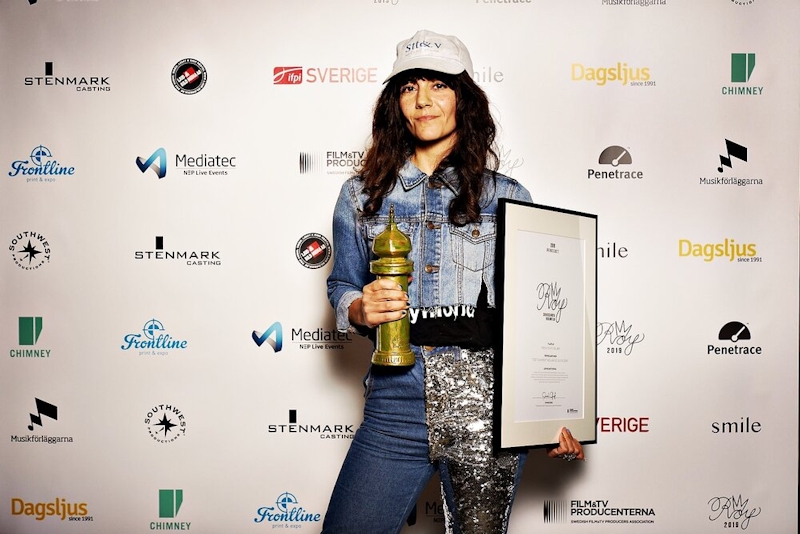 Park Village are very proud of Freshteh, who is continuing to push the boundaries of creativity as the first ever to win Swedish Commercial awards show, The Roys', new award category "Bravest of the year" with her piece 'Ode To Andrew'.
According to Swedish press, Sweden's bravest director doesn't have a dream - she has a plan!! Freshteh feels there has never been a better time for those daring to go their own way. The award goes to those who have created a commercial that contributes with something new and different and that in one way or another sticks out. Freshteh got the award for her work "Ode to Andrew", an ode from the artist Janice , an Artist that Freshteh has developed a close creative relationship with, about her father who committed suicide when she was 16 years old.
The Jury's motivation for Freshteh's win was: 'On her own initiative, with the intention of shedding light on what is often labelled taboo, and through the point of view of those left behind, the director and Janice portray a raw and courageous love letter to the other side. Behind the curtain of every suicide are several loved ones who are tremendously affected when a loved one takes their own life.'
Freshteh is always looking to expand the boundaries of what motivates a commercial. She says – 'You can direct commercials with "commercial messages" and simultaneously take responsibility for how you say things, and who gets to say what. Right now I'm working on a project with Zalando X Adidas and instead of having the cast reading from a set script, we are working with the authenticity of including them, by asking how they think and feel and including that in the script as much as we can. '
Go Fresh!