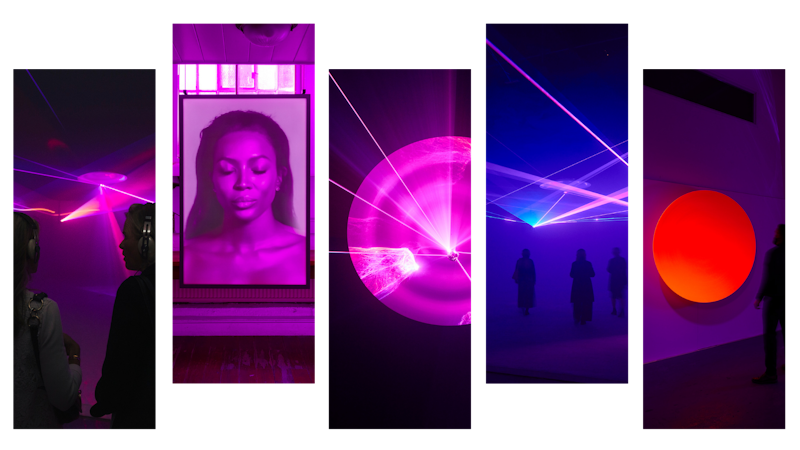 Chris Levine Frieze Exhibition & Elton John Aids Charity Event
Park Village Studios hosts celebrated multimedia artist, Chris Levine's largest solo exhibition to date in partnership with Frieze London..
Chris has exhibited in some of the best galleries in the world (MoMA, The V&A, The Saatchi Gallery, National Portrait Gallery) with his experiential work on light and perception and the mesmerising 3D portraits of iconic faces such as The Queen, the Dalai Lama, Grace Jones, Kate Moss, and Naomi Campbell. 
This October sees the launch of 'Inner [Deep] Space', a series of experiential light and sound works. The exhibition at Park Village is the first time the artist has independently curated an exhibition since leaving the Fine Art Society where he was represented for several years. 
Chris presents some twenty works, spanning installation, light and print. The show is centred around the title piece, 'Inner [Deep] Space', a large-scale installation that will immerse the audience as they enter the show space. Chris aims to transport visitors into a meditative realm through super sensory light fields and laser projection, alongside his distinctive three-dimensional portraiture and laser-etched works on paper.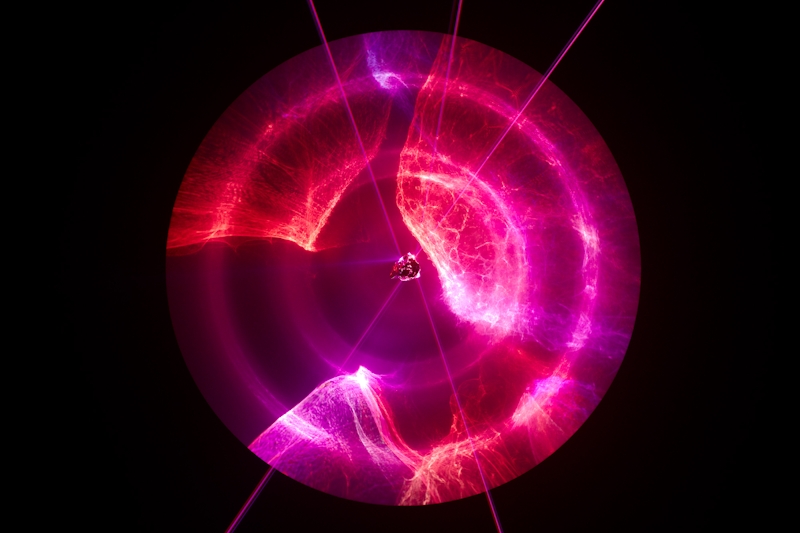 Commenting on the exhibition, Chris says: "In modern life we are bombarded with all manner of information and sensory input and we become overloaded; we get sick, tired and numb. Meditation is the key to refuge from the crazy world we live in as we restore balance and become liberated from fear and anxiety. In my work, I'm looking to take people, even momentarily, into a fast-track meditative space, which can be healing and transformative".
The exhibition follows a recent acquisition by the V&A Museum of Chris Levine portraits of Kate Moss and Naomi Campbell, which will go on display in the new Photography Centre in 2019. 
Don't miss Chris' exhibition, which runs until Tuesday 9th October, 9:30am - 5:30pm, at Park Village Studios (NW1 7PX).